Community leaders are local leaders in every part of the state that develop and implement strong community plans aimed at ensuring all families with young children can access high-quality programs, services, and resources in their communities. They bring together local stakeholders to increase awareness of and coordination among early childhood programs and services. They contribute to the statewide resource website by identifying and documenting local resources. Through these activities, community leaders improve access to early childhood programs and services for families with young children and reduce any unnecessary duplication of services through coordination. Community leaders identify the barriers families face and work with stakeholders to find ways to remove them. Community leaders elevate the importance of early childhood and help their communities ensure that all children are safe, healthy, and successful learners.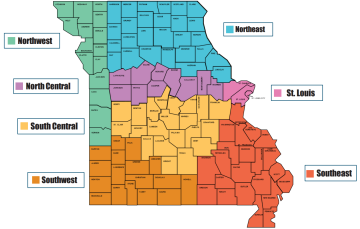 Select a region below to find contact information and the local early childhood plan for that region. Quarterly reports for each region will be uploaded as they become available.
Click here to view a comprehensive list of Community Leader contact information.
Community Stakeholder Survey
The Office of Childhood is committed to improving stakeholder engagement.  In the spring and summer of 2021, The Hunt Institute developed recommendations for ongoing engagement with the Office of Childhood with the goal of ensuring meaningful participation within its decision-making processes. The full Early Childhood and Afterschool Stakeholder Engagement Report is available on the Office of Childhood website.
In March 2022, in an effort to gain stakeholder feedback the Office of Childhood disseminated the Community Stakeholder Survey to 747 stakeholders identified by community leaders during the hub readiness phase. This dashboard is a summary of the survey results.