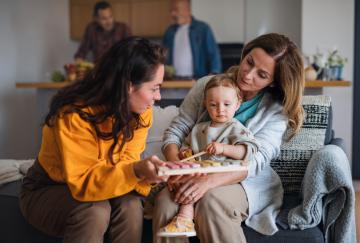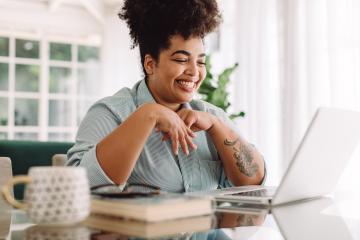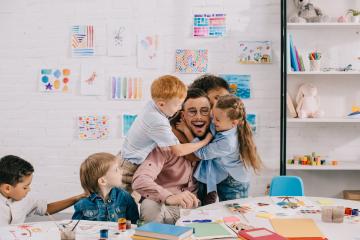 Why Choose a Career in Early Childhood?
Do you want a career where you can make a difference? Choosing a career in early childhood education means you can help young learners get off to a good start and set them up for success in school and in life. This is a career choice that can help you shape the next generation! Find out how to put your talents and passion to work in early childhood education.   
Early Childhood Education
Children are the future. Early childhood educators help shape the lives of the youngest among us, by choosing a career in early childhood you could be leading the next generation. If you love working with children, like to be creative, and want to make a positive difference in the lives of others, then early childhood education could be for you.
Families play an important role in the lives of their children. Sometimes families need additional supports and resources to help keep their children safe, healthy, and ready to learn. By choosing a rewarding career in the family support field you can make a difference in the lives of children and their families.
Advance Your Child Care Career
With Child Care Aware® of Missouri, you can advance your career virtually debt-free with a dedicated scholarship counselor who will be alongside you every step of the way. Advance your career and build your confidence as you gain the ability to make a greater impact in the lives of the children who trust you.